As the premier excavation and site development contractor in Northwest Ohio, we've focused on expanding our capabilities
We've grown a lot over the years. Our desire is to push ourselves forward and take advantage of new equipment and technology. This helps our team improve and adds to our list of capabilities. We can provide construction crews with site work for all industries, including commercial, retail, industrial, and educational facilities to provide many kinds of earth work and preparation for utilities. Additionally, we can help with demolition.
Capabilities and Equipment
Site Work
Our comprehensive site work services prepare your site for construction.
We can complete site work for construction projects, including:
Commercial and Retail
Industrial
Educational Facilities
Utilities
Our team can prepare the site for utility lines.
We can place:
Waterline
Sanitary Sewers
Storm Sewers
Pump and Grinding Stations
Underground Retention
Demolition
If the construction site needs to be demolished, our team can handle it.
Our demolition services include:
Hauling
Salvaging
Any Scope
Some of our equipment in action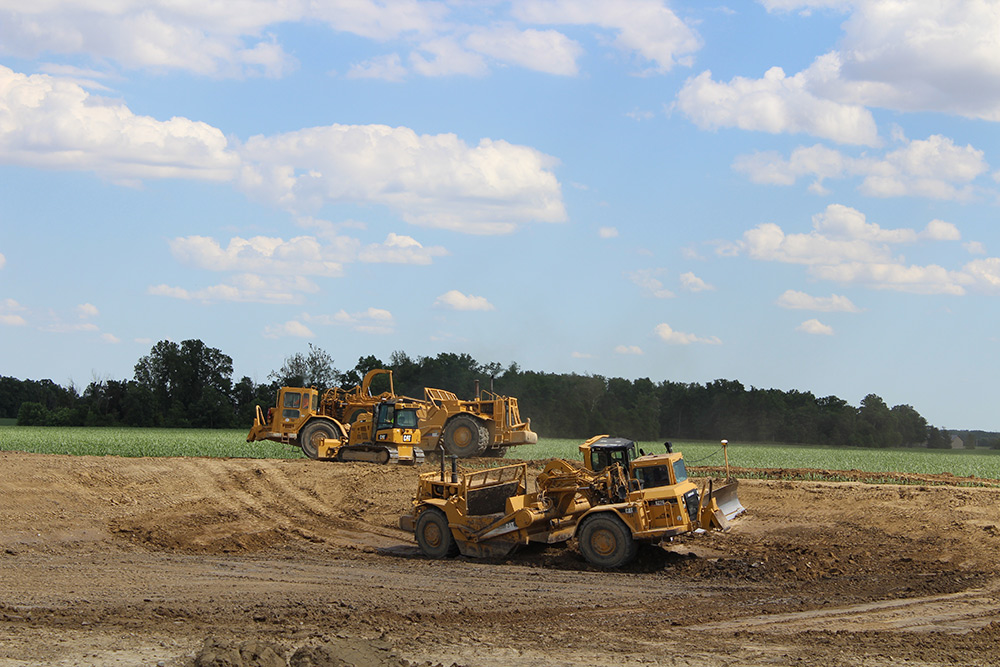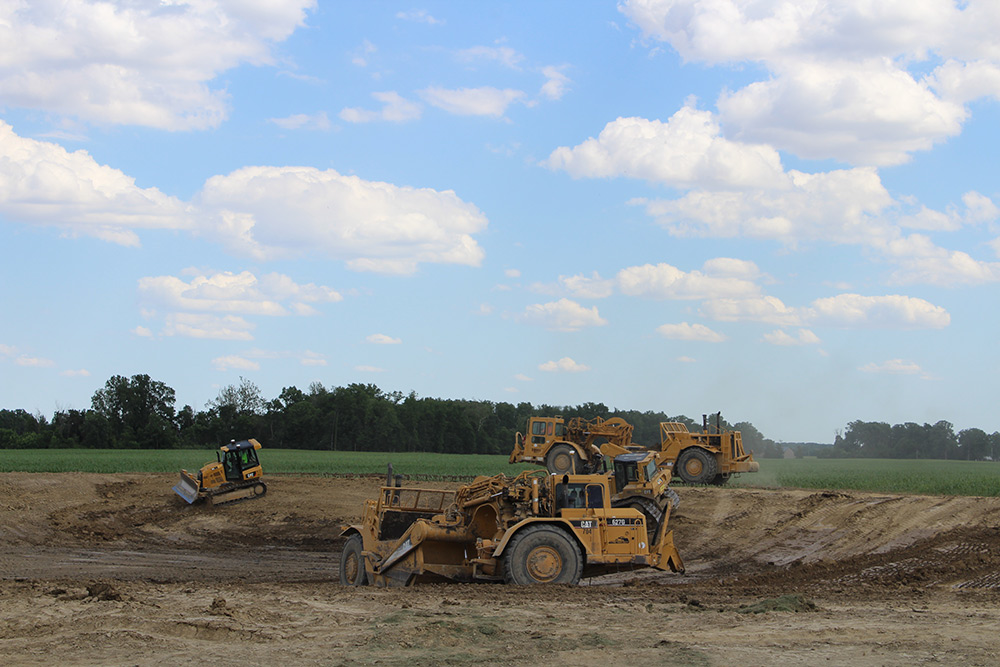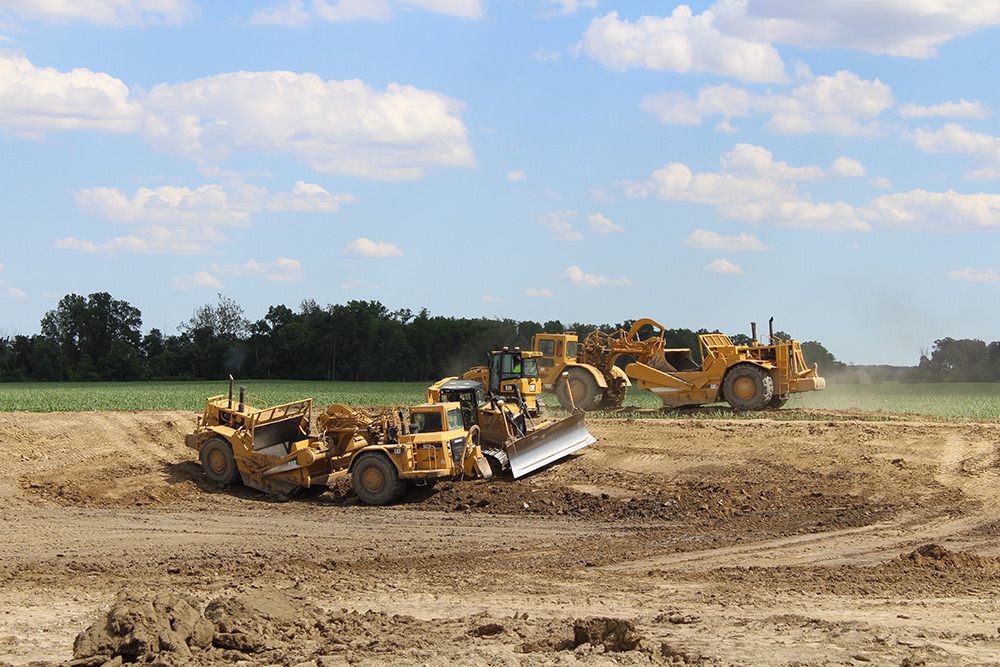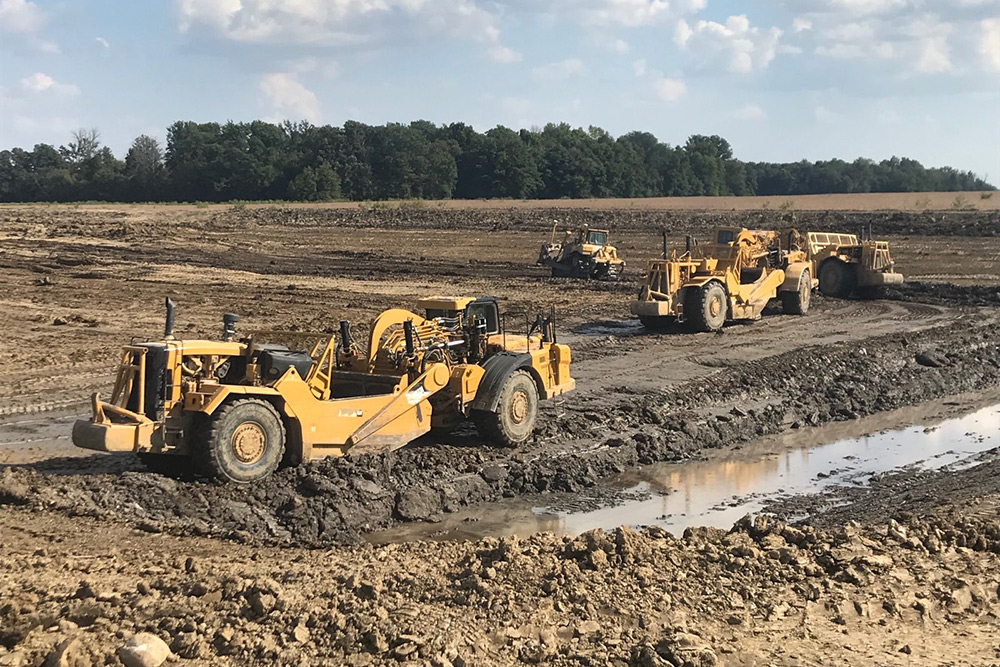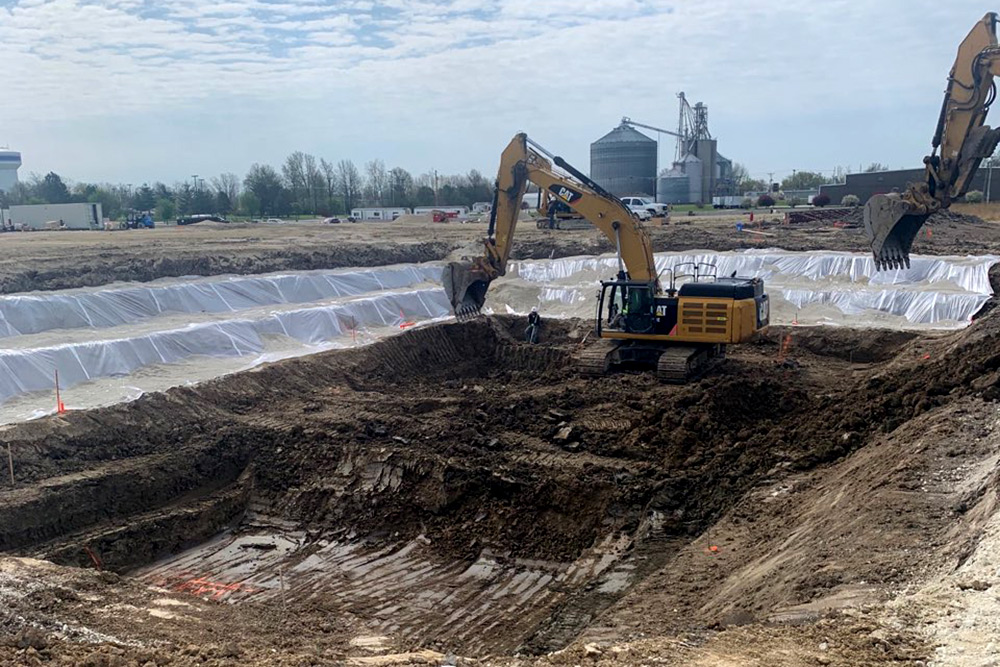 Equipment
We have invested in top-of-the-line equipment to complete projects of all scopes and sizes.
Some of our equipment includes:
Excavators
Mini Excavator
Graders
Pan Scrapers
Haul Trucks
Bulldozers
Front-End Loaders
Grade Box
Pull Pans
On-road Dump Trucks
Drum Compactors
Backhoes
Skid loaders
Hydro seeder
GPS Position and
Grade Control Tech
Drones